Electrical Inspection, Testing
Electricity is no different than gas or water as it can leak. This current leakage is dangerous as it can harm you when you are in contact with the electrical appliance. All the circuits in the premises should be properly tested by an electrician to ensure that the electrical plug points don't electrocute the user.
An electrical inspection and testing is needed by every premise as the owner of the property holds a responsibility as to ensure that there are no faulty electrical installations which may pose a treat to any person or animal which may result in injuries. The electrician should ensure that all the safety features and the electrical installation are working properly.
We are here to help you inspect and test your electrical systems as our electricians have years of experience in this line. We will ensure that all the electrical sockets are earthed properly and that the earth leakage relay trips and operates smoothly. Our electricians will also check your premises for any leakages to ensure that your safety is assured.
The quality of our electricity inspection and testing has always been praised by our customers as we have experienced electricians who work efficiently to complete their job completely within a short period of time.
As an electrical company, we mainly focus on premise wirings and electricity inspections. We do offer other services such as lighting, CCTV and solar panel installation which have been quite in demand lately.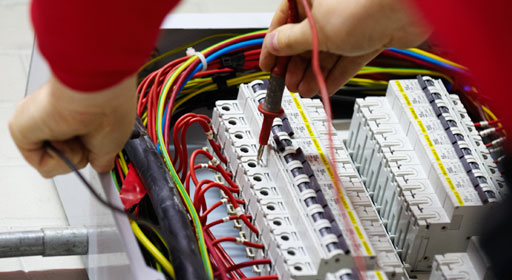 Our workmanship and finishing on wiring and electricity inspection is known for its high quality. We can ensure that there wouldn't be any recurring issues relating to the same electrical problem in your premise after dealing with us.
We mainly focus in the Klang Valley area to provide our professional wiring and electrical services. More than that, within KL area, we also cover in KLCC, Bangsar, Cheras, Kepong, Setapak, Bukit Jalil, OUG, Seputeh, Old Klang Road and Putrajaya. Whilst in Selangor, we provide plumbing services in Sungai Buloh, Petaling Jaya, Klang, Shah Alam, Subang, Puchong, Gombak, Ampang, Seri Kembangan and Serdang.
If you ever need an experienced electrician to give your home or office and inspection, do give us a call. We will ensure that you will be dealing with a professional when you hire us as our service is one of the best in Malaysia.