A water heater can be very useful in a household as you don't have to repeatedly boil water if you are in need of showering with hot water. The water heater will heat up the water within seconds which makes it convenient when you're about to take a shower. Moreover, it can help reduce the bacteria in the water as you do not have to store the water because the heater is connected directly to the water pipes.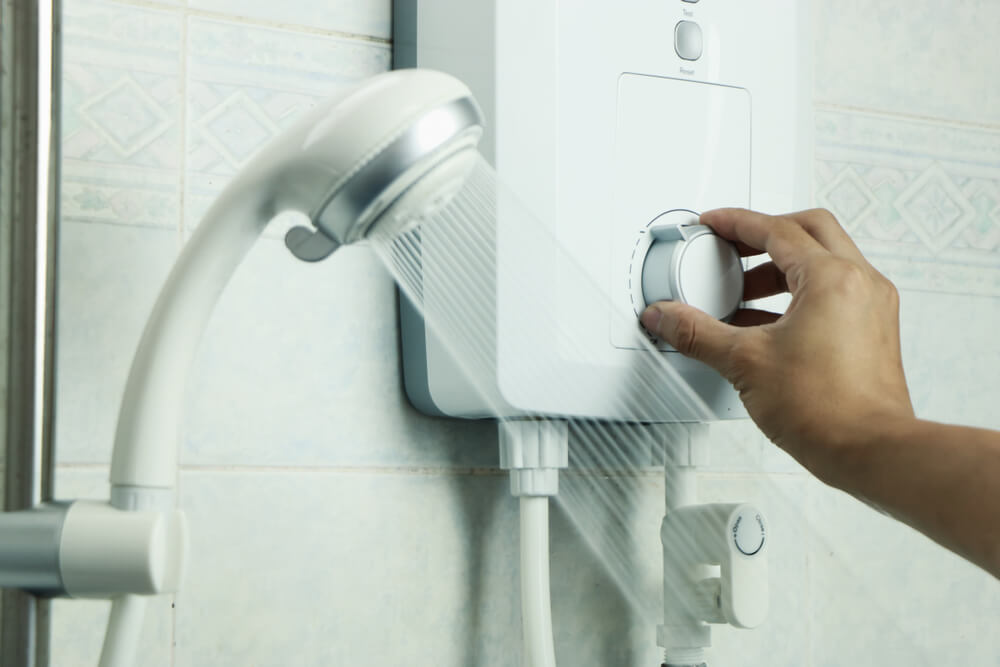 Sometimes, there is a need for you to install water heaters in your household to make life easier as you can enjoy a hot shower after a long day. Water heaters can be beneficial as it saves you time from boiling water. In case whereby you already have a water heater but its faulty, it's best to get it checked by a professional electrician as it may short circuit and cause electrocution due to water being present.
We have experienced electricians who will attend to you within a few hours so you don't have to worry about not getting hot water out of the shower. If your water heater is faulty, then we will come over to check it and it may be due to a few reasons such as overheating, water not heating up or wiring problems. We can also help you pick out a new water heater if you're planning to install a new one. We have a good team who can find you the one that best fits your needs at home in terms of energy use and different brands.
We are the best team in providing electrician services in Klang Valley and KL area. We are always trusted by our customers as our staffs are very experienced and have been doing electrician work for over 10 years.
As a team of wiring experts, we do provide other services ranging from installation of auto gates, CCTVs and solar panels to electrical services for problems such as power tripping, burnt fuse and faulty circuit breakers.
We are a team of professional electricians. We have vast experience in electric appliance installation or repairing services. We will ensure there is no recurring issues for the faulty water heaters that our electricians attend to and if the wiring happens to be faulty again, we would attend to the problem right away with a lower cost of service.
We have branches mainly in Klang Valley. Besides, our team is also specialisized in Kuala Lumpur area like in KLCC, Bangsar, Cheras, Kepong, Setapak, Bukit Jalil, OUG, Seputeh, Old Klang Road and Putrajaya. As for Selangor, we cover Sungai Buloh, Petaling Jaya, Klang, Shah Alam, Subang, Puchong, Gombak, Ampang, Seri Kembangan and Serdang.
Lastly, we can say that is you are having trouble in picking a new water heater or you need a third-party opinion on this, please do not hesitate to contact us. We are ready to listen to any enquiry that you have. In terms of water heater repairs, we will ensure that the job is done as soon as possible so that you can have a comfortable hot shower.