The electrical wiring system in your home or office plays a crucial part of the building. It can be very complicated as it is dangerous and may harm you if you don't have professional training. It is best to be handled by a professional as your entire home or organization depends on it.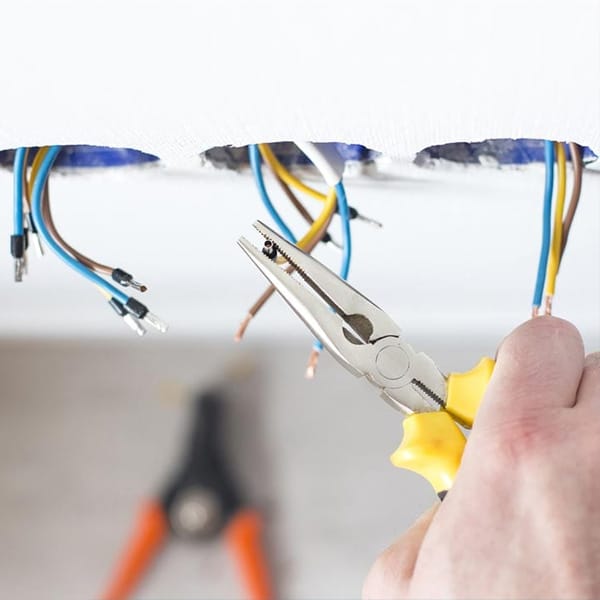 Wiring in a home or building can be very complicated as every outlet such as light switches or any electrical appliances in the premises would require a proper electrical wiring. So,e people may need wirings to new houses that they purchase which are bare and things has to be done by scratch, or some may just need rewiring and replacement of their old wirings in their premises. To ensure that the electricity of the entire building is smooth running and is safely put together, a professional is needed.
Wirings in your home or office are often behind you walls or ceilings which makes it difficult and dangerous for inexperienced people to fix it. Everybody knows that 3 phase power is expensive to get, and most homes only have single phase (110 or 220) power. But 3 phase motors run smoother, because power is constant, so they would be nice to have.We can help you as we provide electrician services for problems such as deteriorated wirings, blown circuit breakers or fixtures of new wiring in your premise which can save your time and with our low rates, you can save money as well.
We are your best choice in providing wiring advice and services around the Klang Valley and certain areas in Malaysia. Staffs of our team have more than 10 years' experience in this industry.
As a team of wiring experts, we do provide other services ranging from installation of auto gates to electrical services for problems such as power tripping, burnt fuse and faulty circuit breakers.
We provide professional wiring services. Our finishing and workmanship in terms of installations and services is known for its high-quality. We will ensure there is no recurring issues for the electrical circuits that our electricians attend to and if the wiring happens to be faulty again, we would attend to the problem right away with a lower cost of service.
We have branches mainly in Klang Valley. Besides, our team is also specialisized in Kuala Lumpur area like in KLCC, Bangsar, Cheras, Kepong, Setapak, Bukit Jalil, OUG, Seputeh, Old Klang Road and Putrajaya. As for Selangor, we cover Sungai Buloh, Petaling Jaya, Klang, Shah Alam, Subang, Puchong, Gombak, Ampang, Seri Kembangan and Serdang.
As a whole if you have wiring issues, do not hesitate to contact us. We have branches close to your home which makes it easier and faster for us to attend to you and solve the issue. We are open to any     comments as we wish to make it convenient for you to get your problem settled.